17th Annual Run For The Hills Info
See our sponsors below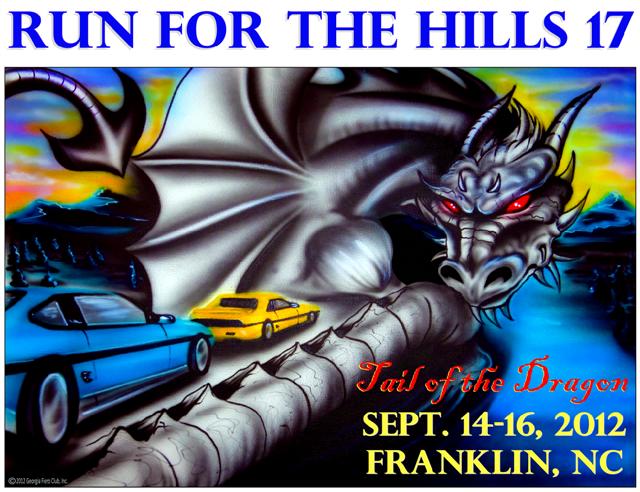 This year's T-shirt design

The 2012 Run For The Hills #17 will be based in Franklin, North Carolina. Franklin is over the border from Northeast Georgia, on the junction of US Highways 23/441 and US Highway 64. This year's run will include the famous "Tail of the Dragon" road.

Event t-shirts can be ordered now. The price is $25 for small-large, $26 for 2XL, and $27 for 3XL. Deadline for orders is August 31, Midnight EST. All shirts will be delivered at the event. Click here to order by Paypal, or send a personal check or USPS money orders to

Georgia Fieros
287 Park Place
Auburn, Ga. 30011
Event hotel:

Microtel Inn & Suites
81 Allman Drive
Franklin, NC 28734
Reservations: 888.403.1700
When calling to reserve a room give the following code: Georgia Fiero Club. The rate with this code is $62.95.
This rate is only valid until August 16th. Sorry, that is the only deal they were willing to make.

RFTH17 Sponsors